DOWNLOAD at
Apple App store or Google-Play store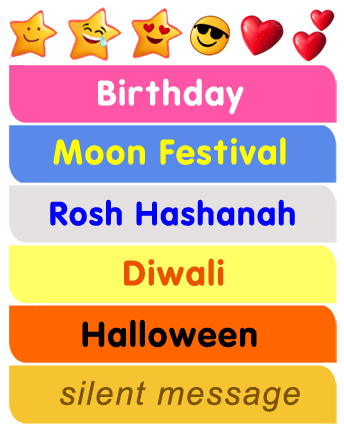 ABOUT | PRIVACY | CONTACT US
What is Polis?
Polis greetings is a mobile app that helps people communicate. Polis enable users to customize videos with text and voice and send via text message (MMS). It is available for both Apple iOS and Android. You will discover that the Polis greetings app is much more fun than an e-card greeting!
How do you use Polis?
You can send Polis greetings only with our app on a mobile device. Your recipient can view your Polis video on any smartphone. This service is provided for free.
How did Polis get it's name?
In the Greek language, the word "polis" means city. In English, "polis" is used to refer to an ancient Greek city-state, and to a community where people stay in contact. But now we invented a new meaning for the word "polis": it is a mobile text app that helps people express their feelings. It is a personalizable form of text messaging far beyond simple "emoji".
More Holidays?
In the fall of this year (2014) Polis will be adding more holidays including: Thanksgiving, Christmas, Hanukkah, New Year, Valentine's Day, and Chinese (Lunar) New Year. Remember to update your Polis .
© 2014 Polis Apps LLC